My E-mail
dilandau_albatau@hotmail.com
If for any reason that this e-mail is not working, please feel free to contact me via
white_raven360@hotmail.com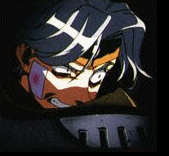 MSN Contacts
If you want to add me to your MSN list, my e-mail that I use for that purpose is
white_raven360@hotmail.com
Please, only add me if you want to talk to me. I hate people who add me and then never talk. It bugs me. So only add me if you want to make conversations, alright? Byebye!
Other Site
EOC9


Thank you for wishing to contact me.